Simon Cowell Finally Gets Soft and Welcomes New Baby
Simon Cowell has long been known to be blunt.  When he graced us with his presence on American Idol for several seasons, it was nothing for him to make both women and men alike cry.
Over the years, however, he has become a bit softer.  In fact, all of America noticed the difference when he became a judge on X Factor.  Due to very low ratings last season, X Factor has been cancelled.  Cowell took to Twitter, however, giving us reasons as to why the show got cancelled, and he even hinted that it may come back at a later date.
On the bright side, Cowell is probably the least bit worried about X Factor at this time.  He just welcomed his first bundle of joy into the world this past weekend (Feb 14th).  That's right.  His little boy was born on Valentine's Day.  The mother of the child is Cowell's girlfriend, Lauren Silverman.  On Saturday morning, Cowell said his son was doing brilliant and that Cowell himself "feels like a daddy."
The first words said to his baby boy were "I've waited for you all my life."  We think that's great, especially being that having children were never in Cowell's plans.  Although this is Cowell's first child, it is Silverman's second.  The new baby, which was named Eric after Cowell's father, weighed six pounds, seven ounces.
Baby Eric was brought home by his mommy and daddy just yesterday (Feb 16).  Before leaving the hospital, however, Cowell made sure to tweet several photos.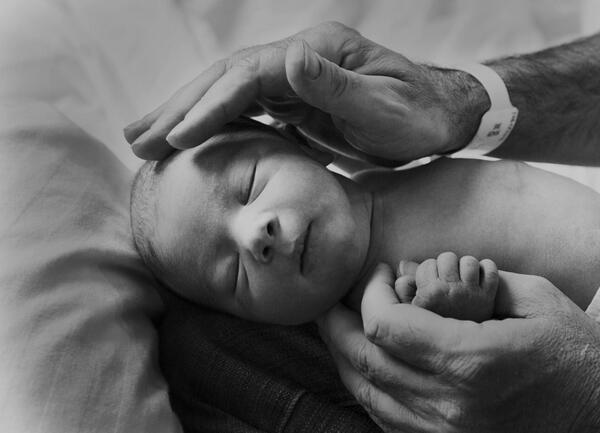 What are Cowell's plans for the next few weeks?  From what we've heard, he plans on bonding with his newborn and his lovely girlfriend at his Upper East Side pad.  He also plans on going overseas in the next couple months so his new son can meet his British buds as well as Cowell's mom, Julie.
Cowell has admitted that he's not "brilliant with babies." But he's also said that he thinks he'll "be a good dad in terms of advice."  We just hope he goes soft when giving advice.  He should probably steer clear of giving advice like he did on American Idol.
X Factor USA may have been cancelled, but this isn't getting Simon Cowell down. In fact, he couldn't be happier than ever because he just welcomed his first child into the world this past weekend.